Abducted: Fugitive for Love
Ellen as a US FEDERAL MARSHAL with her boys!
LINK for TV Schedule: CLICK HERE
Little Mermaid Red Carpet Screening
http://www.scifisuzi.com/ellendubin/little_mermaid/index.html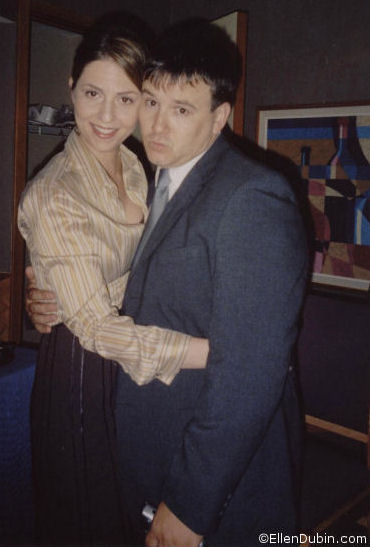 Here is a photographs of Ellen and Craig Lauzon on the set of "BULL." Ellen filmed "Bull" in Toronto, Ont. Bull is a darkly comic murder-mystery taking place in the heatwave-baked skyscraper canyons of the Toronto financial district, about a hapless stockbroker who gets caught up in a twisty web where no one, absolutely no one, is telling the truth.

It stars Craig Lauzon from the Royal Canadian Air Farce, Maury Chaykin (Dances with Wolves) and Ellen Dubin. Ellen plays "Dr. Piri", a psychiatrist, who treats Craig Lauzon's character for depression.Bull should be released late 2006.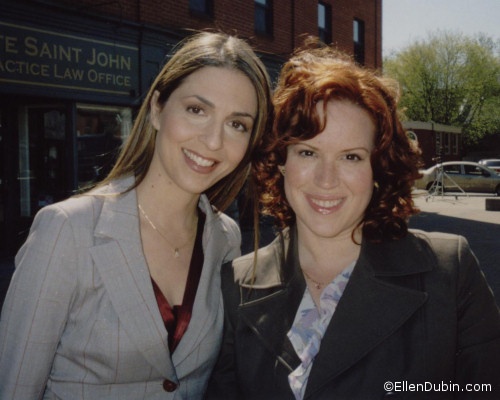 Ellen Dubin and Molly Ringwald in the Lifetime Movie The Wives He Forgot. Ellen plays Molly's fun-loving wise-cracking best friend, Gwen.
Heartsick lawyer Charlotte (Molly Ringwald) is through with men until she meets
Gabriel (Mark Humphrey), a perfect angelic hottie who treats her beautifully but has
a case of amnesia. Angry women claiming to be his wives show up demanding
blood and Charlotte isn't afraid to defend him in court on charges of bigamy...after
all, he's a different man...isn't he??
Ellen Dubin plays "Gwen" who is a positive force in Charlotte's life. Always around
to encourage, console or offer ice cream when Charlotte is depressed.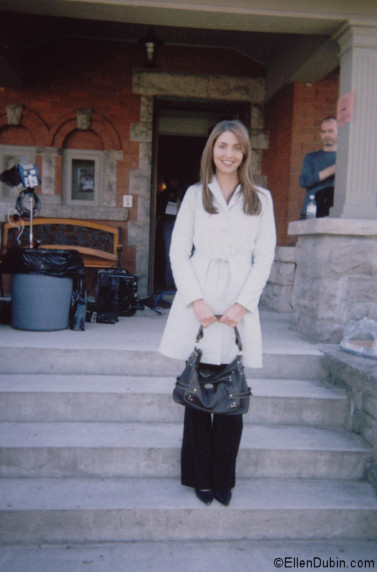 Ellen Dubin on the steps outside Gwen's (Molly Ringwald) house in The Wives He Forgot.
Jean's Fate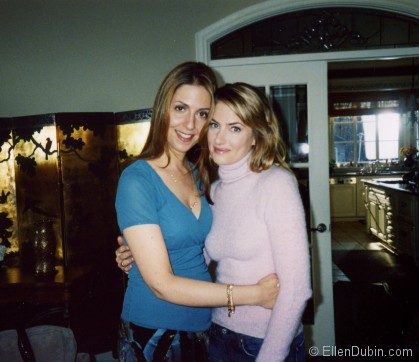 Here is a candid picture of Ellen as Charlotte Porter and Madchen Amick (Twin Peaks/ER) as Jean Brooks in the new thriller for the LIFETIME NETWORK JEAN'S FATE shot in beautiful Montreal. It aired in 2005.
Swarmed
Michael Shanks as Kent and Ellen as Ellie (candid shot in the makeup trailer).
Ellen as Ellie, sporting some double-barreled action.