Ellen Dubin as Giggerota the Wicked with Barry Bostwick as Thodin in the very first movie of the week "I Worship His Shadow" that began the Lexx series.
Ellen as Giggerota the Wicked and her Milk Fed Boys along with Director, Ron Oliver
Paul Donovan - show creator of LEXX, Ellen Dubin as Pope and Rolf Kaneis as President at lunch in Thailand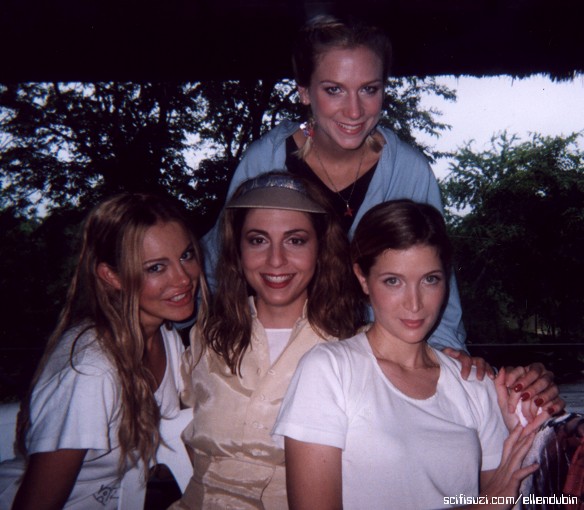 Xenia Seeburg as Xev, Ellen Dubin as the Pope, Patricia Zentilli as Bunny (standing), Louise Wischermann as Lyekka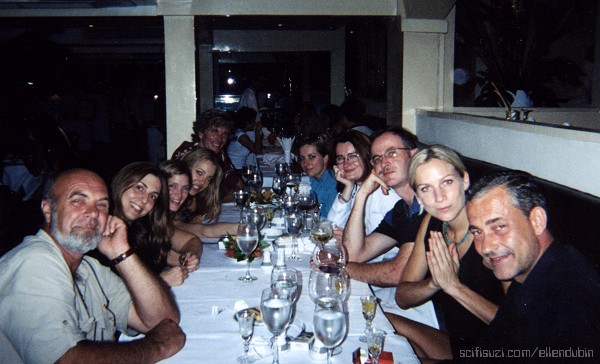 A night out in Bangkok, Thailand with the gang of LEXX. One of the last dinners they has as a group. Photo taken May 3, 1997
Get Your Lexx Fix!
As per the Sci-Fi Network's (USA) magazine's 10th anniversary issue, "Lexx" is rated in the top 10 Sci-Fi series ever shown on the network.
Due to the Lexx series popularity, episodes continue to air around the world.

Ellen also played Queen Lexx....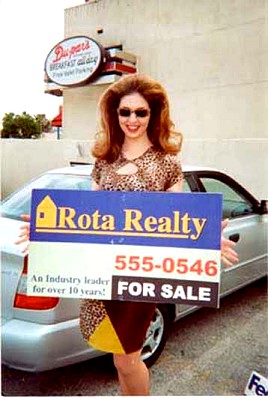 ...and G.G. Rota on Lexx
The Pope Picture Gallery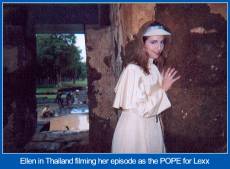 Click on Photo to View Gallery
Lexx Wallpaper
Click on size link below image to expand to 800 x 600 or 1024 x 768. Then "right click" on the image and "Save Image/Picture As..." to save to your hard drive
or "Set As Wallpaper/Background" to immediately change your desktop image.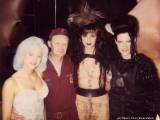 "Lexx Cast - 1st Season"
A candid shot of the cast of Lexx (L-R) Eva Haberman as Zev, Brian Downey as Stan, Ellen Dubin as Giggerota and the smiling Michael McManus as Kai. UPLOADED 4/24/03
800 x 600 or 1024 x 768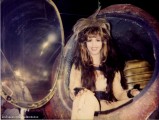 "Giggerota in a moth - 1st Season"
Ellen Dubin as Giggerota, relaxing in a moth.
UPLOADED 4/24/03
800 x 600 or 1024 x 768

Giggerota Collage Wallpaper
Click on size link below image for the zip file of this image.
800 x 600 or 1024 x 768
Giggerota Sig Tags
Right-click and save